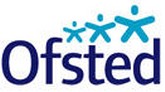 Chuckles (UK) Ltd is registered with OFSTED to provide afterschool and holiday care, and as such is inspected to ensure that the high standards that we, as providers, and you as parents, would like to see. We are delighted to be able to say that all the reports on the Chuckles facilities that have been carried out confirm this, with every aspect noted to be strong or outstanding across all the locations.
Comments include:
"
Staff find out information from the host school about what children are learning in the
school day. They use this to help complement children's learning experiences and to
build further on their skills.
They talk to them about their
interests and, through discussions, help children to develop their understanding of the
world. Staff encourage
children to take turns in conversations, respecting others' views and opinions.
Staff give children plenty
of praise and encouragement. This helps to raise their self-esteem and to promote
positive behaviour.
(Doddinghurst)
The setting provides a welcoming and well-resourced indoor and outdoor learning environment for children to enjoy, with easy access to a good range of resources to support all areas of learning.." (Hutton)
The reports are available on the OFSTED website, either to read online or to download as a pdf. You can click
here
to go to the overall OFSTED site, or click on the links below for the individual Chuckles facilities.